Sidewalk Barriers in Washington D.C.
Serving all over Canada and the US
For over 75 years, New York City Signs & Awnings has supplied signs, awnings, and sidewalk barriers to businesses in New York City and throughout the Northeastern US.  We've now expanded our business to ship custom sidewalk barriers across all of the US and Canada.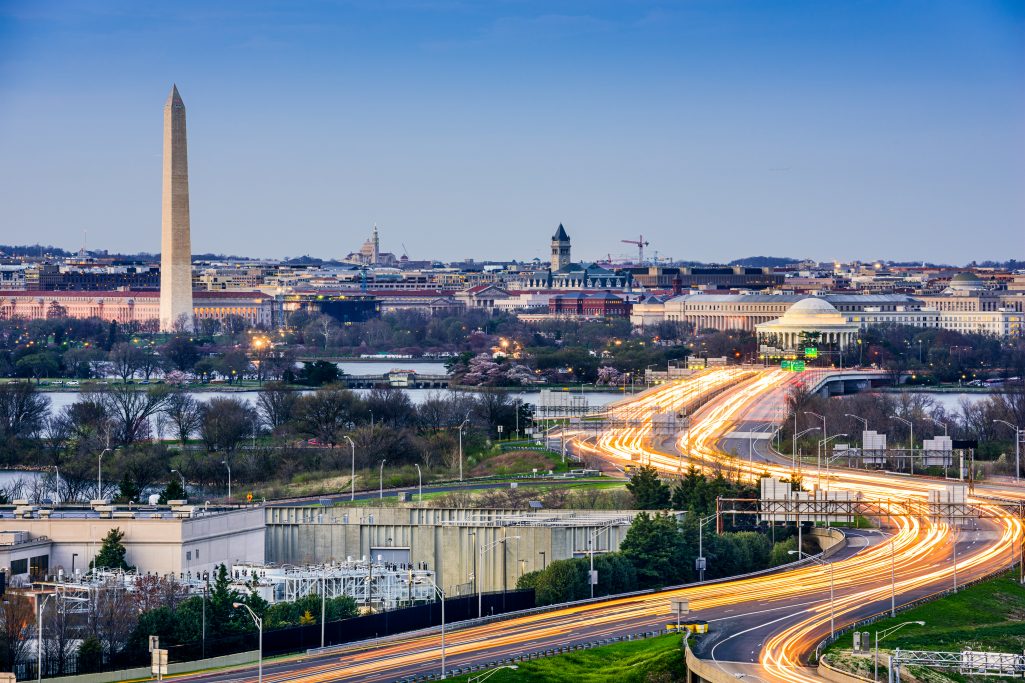 Sidewalk Barriers and Café Fencing in Washington D.C.
Washington D.C., the nation's capital, is an international hub and the center of the US federal government.  With a collection of world class history museums and tourist attractions like no other, it is a destination for travelers from around the world.  But what does this mean for the businesses that are trying to stand out in such a competitive environment? Standing out from the crowd in Washington D.C. can be incredibly challenging. One way to increase your business' visibility (and potential revenue) is by installing outdoor sidewalk fencing or cafe barriers from New York City Signs & Awnings!
Read on to learn more about the benefits of these products, how they can be customized and installed, and how we can deliver these custom products directly to your business.
Benefits of Using our custom-made sidewalk café barricades for Businesses, Special Events with Café Barriers in Washington D.C.
Our barriers are made of high-quality non-corrosive materials and can be configured to fit your specific needs and locations. They come in a variety of lengths, so they'll work for any establishment or unique configuration. And because they're modular, you can rearrange them whenever needed!

We also offer custom designs that will make your outdoor eating area stand out from the rest. Our barriers stand out from the competition by providing:
Best Applications of Sidewalk Barriers in Washington D.C.
Our barriers have been used by a wide variety of businesses within the city to attract attention and to keep guests safe and orderly. We've had a lot of success within the following industries:
Experienced, Customer Focused Sidewalk Barrier & Café Fencing Manufacturer and Installer in Washington D.C.
We are proud to serve Washington D.C. because we have an intimate understanding of current business and zoning codes, the people, and the local culture. For nearly 75 years, we have been providing our valued customers with exceptional service and great looking reliable products such as our custom-made sidewalk partitions. While our barriers are easy to order through our extremely experienced staff and can be shipped anywhere in the US for self setup, we can provide both delivery and set-up for our local D.C. area customers. We also offer annual maintenance services and storage should you need a place to keep your barriers during your off- season. With offices in Manhattan, Brooklyn, Queens, and Philadelphia we have positioned ourselves to supply and provide storage for a variety of seasonal products such as vestibules, sidewalk café barriers, and umbrellas. We pride ourselves on creating a network of facilities and support personnel to supply these products and services quickly and efficiently. New York City Signs & Awnings can also supply these areas with custom signage, awnings, pergolas, and all our other great products and services.
Contact New York City Signs and Awnings to REQUEST A QUOTE today or give us a call at (212) 461-1625. We would love to hear from you!