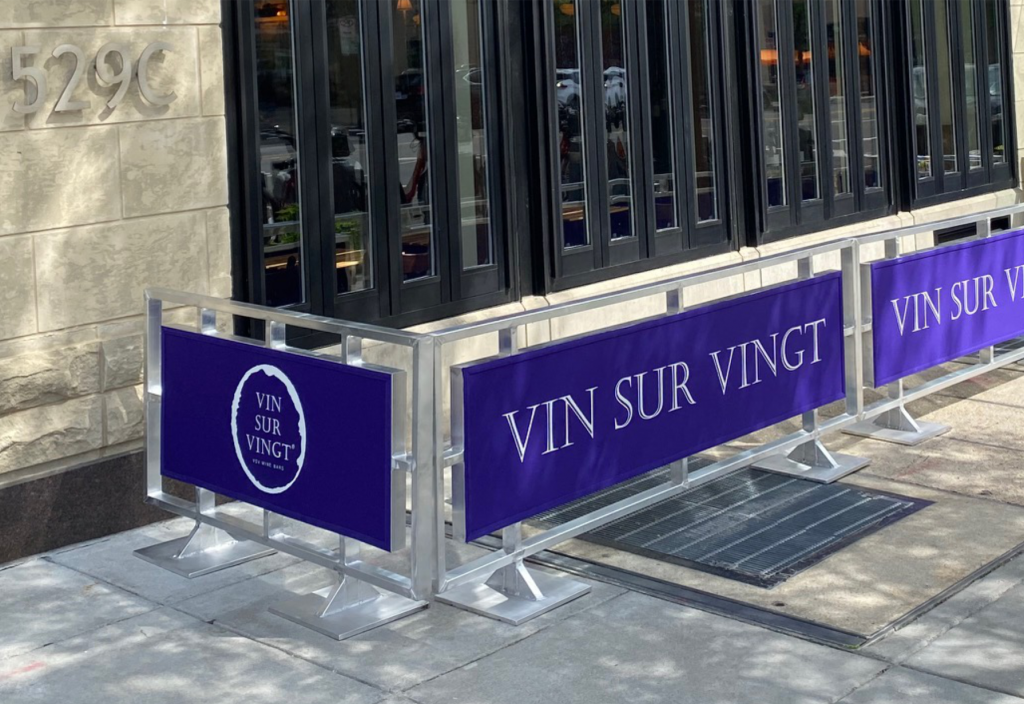 Sidewalk cafe barriers are an important part of any cafe because they provide customers with a safe and comfortable environment. But cafe barriers don't have to be boring or generic – with the right attention to detail, you can make your cafe barrier stand out from the crowd.
Over the past few years, millions of restaurants started offering outdoor dining options. This has led to a rise in the demand for sidewalk cafe barriers. Whether you've just purchased these barriers or had them for a while, making them more appealing should be a priority.
From choosing custom-branded barricades in NYC to adding decorations or eye-catching colors, there are plenty of ways to bring life and personality into your sidewalk cafe barrier. Here are some tips on making your cafe barriers truly unique!
Select the Right Color For Your Cafe Barriers
When it comes to making cafe barriers stand out, choosing the right colors is key. Bright, vibrant colors will help draw attention to your cafe and give it a more pleasing aesthetic. Warmer tones such as reds and oranges can add an inviting atmosphere, while cooler shades like blues and greens create a relaxing and calming environment.
Selecting colors that match your cafe's branding can help strengthen customer loyalty. While selecting the right barricade design for your restaurant is challenging, it can be much easier with professional help.
Add Unique Shapes To Your Design
Incorporating shapes and designs into your cafe barrier can help make it more aesthetically pleasing and memorable. Not only do these shapes provide visual interest, but they can also add a unique touch to your cafe. For example, a cafe barrier with circular or semicircular shapes would create an interesting contrast to the cafe's square tables and chairs.
Get Custom-Branded Sidewalk Cafe Barricades
Investing in custom-branded cafe barricades is an excellent way to make your cafe stand out from the competition. Not only do these cafe barriers offer safety and security, but they can also be used as a marketing tool. Adding your cafe's logo, slogan, or other branding elements to the cafe barriers can increase brand awareness and recognition.
Custom cafe barriers also give you the freedom to choose from various materials, shapes, designs, and colors to create a unique look that matches your cafe's style. Custom cafe barricades are made with durable material that can withstand environmental conditions and keep your cafe safe for customers.
Adorn Your Barricades With Art or Lights
Adding decorations or artwork to cafe barriers can be a great way to make them more inviting and eye-catching. Things like strings of lights, banners, or even flags can help draw customers in and create an interesting visual atmosphere. Artwork is also an excellent way to add a unique touch to your cafe barriers in NYC.
In The Market For Custom-Branded Sidewalk Cafe Barricades?
If you want branded cafe barriers in NYC, we're here to help. We have many custom barrier elements for you to choose from.